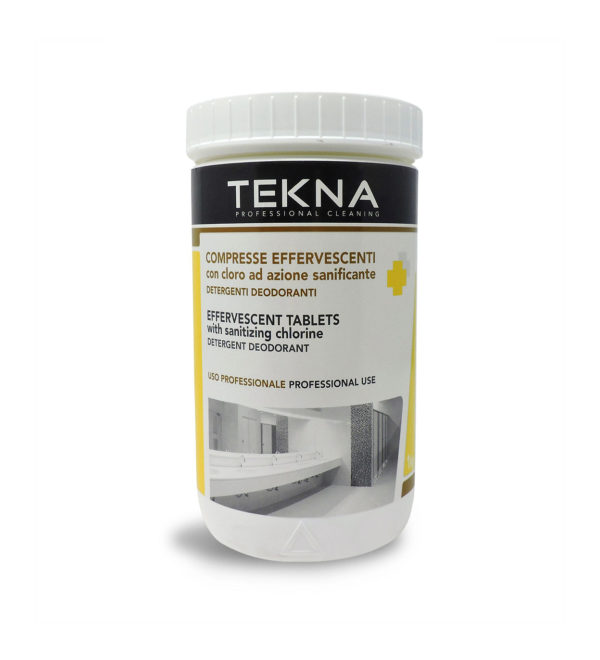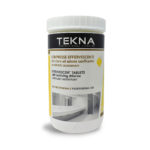 Tekna Compresse Effervescenti con Cloro
Effervescent tablets with Chlorine.
COMPRESSE EFFERVESCENTI CON CLORO of TEKNA LINE is a practical and modern alternative to the classic sodium hypochlorite, maintaining its activity and functionality.
The tablet format, based on Sodium Dichloroisocyanurate, makes the product more stable than liquid Chlorine and contributes to making it ecological because is reduced the use of plastic compared to traditional products put up in bottle.
The product is indicated for the environments and objects hygiene.
Composition
Instructions for Use
Packaging
Product ID
How to Storage and Validity
Technical Datasheet
Reg. 648/2004 / EC:> 30% Chlorine-based bleaching agents. Contains Sodium Dichloroisocyanurate.
Rubber, plastic and glass objects: 1 tablet in 5 liters of water. Then rinse.
Industrial dishwashers: 1 tablet in the washing tank water every 12/15
baskets.
Floors, surfaces and bathroom: 1 tablet in 5 liters of water.
1 kg Jar – Box containing 6 Jars
Use preferably within 36 months from the production date.
Store in a cool, dry place, away from heat sources.