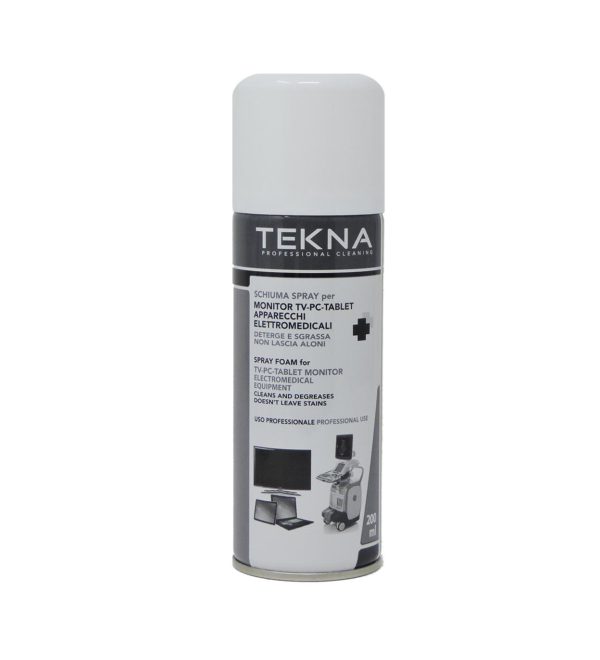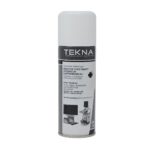 Tekna Spray Monitor TV-PC-Tablet e Apparecchi Elettromedicali
Cleanser spray with polishing action and a dustproof effect.
SPRAY FOAM FOR TV-PC-TABLET MONITOR AND ELECTROMEDICAL EQUIPMENT is a foam cleaner spray for cleaning monitors and electrical equipment, including the plastic components on which they are mounted.
It effectively eliminates dust, dirt, grease and fingerprints, creating an anti-static effect on the washable surfaces of ultrasound scanners, imaging equipment, ultrasound equipment, etc.; it also cleans and brightens screens and surfaces without leaving traces and halos.
Dries quickly.
Composition
Instructions for Use
Packaging
Product ID
How to Storage and Validity
Technical Datasheet
Chemical composition (Reg. 648/2004/CE): 15-30% Aliphatic hydroca rbons, parfum (Linalool).
For daily cleaning: dispense directly on the surfaces or on a dry cloth and rub until a shiny and clean surface is obtained.
Shake before using.
200 ml Can – Box containing 12 Cans
Store in a cool, dry place, away from heat sources.