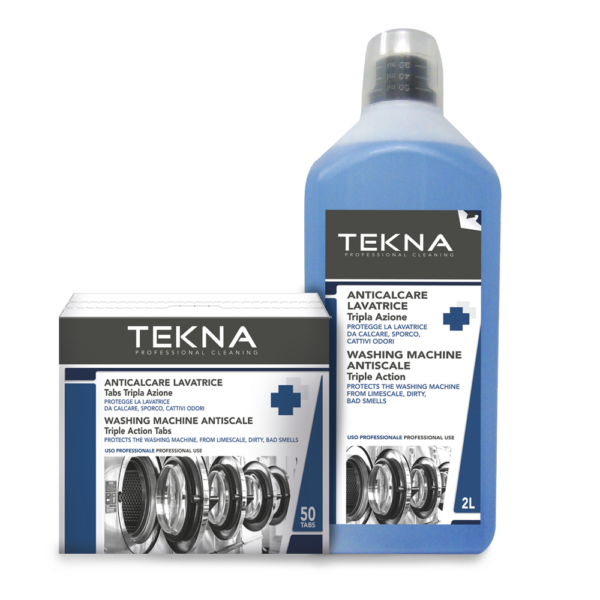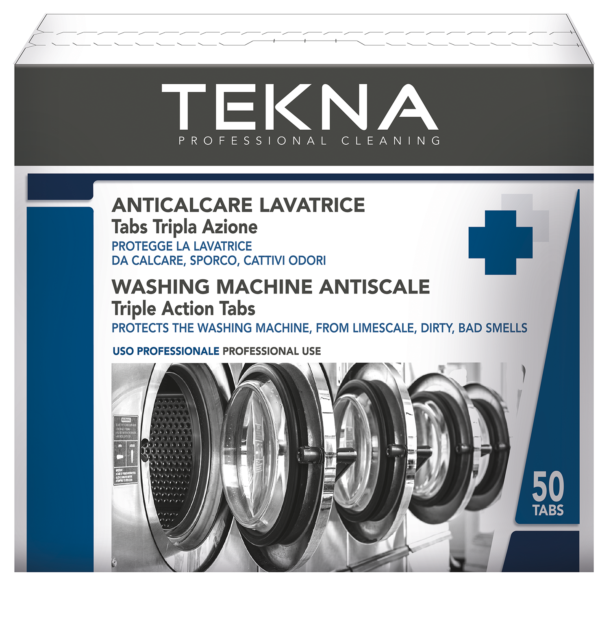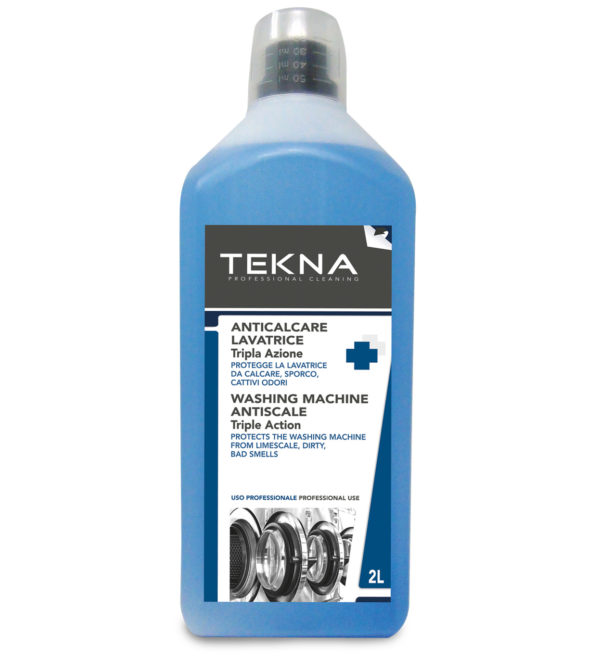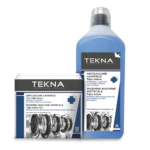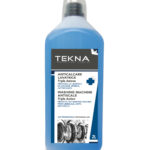 Tekna Anticalcare Lavatrice Tripla Azione
Liquid for the protection of the washing machine form limescale, dirt and bad smells.
ANTICALCARE LAVATRICE of Tekna professional line maintains the efficiency of the washing machine and the softness of the laundry if used for each wash.
It prevents the formation of limescale on the drum and coils. Its used is indicated at every temepratures, with all kinds of detergents and fabrics. It prevents the formation of bad smells.
Composition
Instructions for Use
Packaging
Product ID
How to Storage and Validity
Technical Datasheet
100.0 g of ANTICALCARE LIQUIDO PER LAVATRICE contains:
<5% non-ionic surfactats, preservatives (Methylchloroisothiazolinone, Methylisothiazolinone)
CHIMICAL COMPOSITION OF TABS:
5%-15% polycarboxylates, <5% non-ionic surfactats
LIQUID: use it in the detergent compartment.
Follow the indicates doses:
Medium/Hard water 50 ml
Very Hard Water 80 ml
TABS: one tab with every kind of water
Bottle of 2000 ml – Box with 6 bottles
Case with 50 tabs – Box with 12 cases
Store in a cool, dry place, away from heat sources.