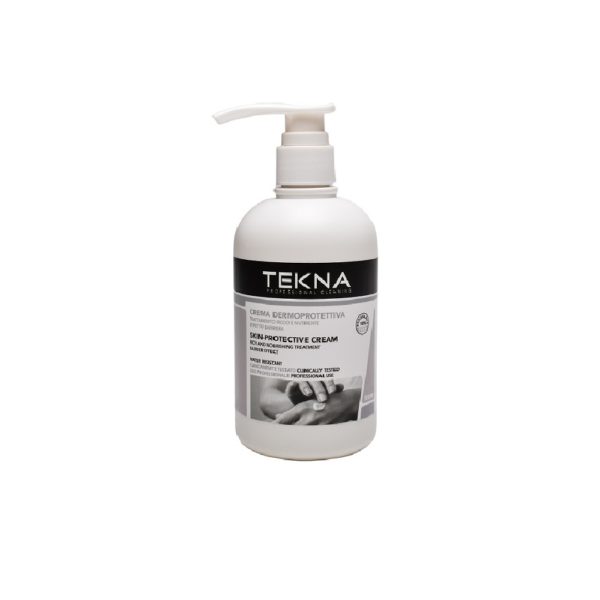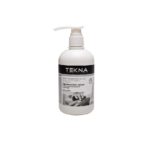 Tekna Crema Barriera Dermoprotettiva
Water resistant, barrier effect, clinically tested.
It is a rich and nourishing cream with a soothing and moisturizing action.
The cream relieves itching and helps prevent skin irritation. It is indicated for frequent use, to prevent
skin maceration also after the use of gloves.
Resistant to repeated washing with water. It absorbs quickly and is not greasy.
The product has been formulated fragrance free, with Alpha-Bisabolol, 18 Beta-Glycyrrhetinic Acid and Vitamin E to create a support for the lipid barrier of the skin, to have moisturized cared and soft hands.
COMPOSITION
INSTRUCTION FOR USE
PACKAGING
PRODUCT ID
HOW TO STORAGE AND VALIDITY
TECHNICAL DATASHEET
Aqua (Water), Polyisobutene, Glyceryl Stearate, Ethylhexyl Palmitate, Propylene Glycol, Cetearyl Alcohol, Dime-thicone, Phenoxyethanol, Hydrogenated Dimer Dilinoleyl/Dimethylcarbonate Copolymer, Sodium Polyacrylate, Ethylhexylglycerin, Disodium EDTA, Lecithin, Citric Acid, Bisabolol, Tocopheryl Acetate, Tocopherol, Ascorbyl Pal-mitate, Glycyrrhetinic Acid.
Apply CREMA DERMOPROTETTIVA EFFETTO BARRIERA with circular movements until completely absorbed,
if necessary, repeat the operation several times during the day.
Bottle of 500 ml – Box with 6 bottles
Store in a cool, dry place, away from heat sources.
The product should be used within 12 months after opening (see the PaO symbol on the label).