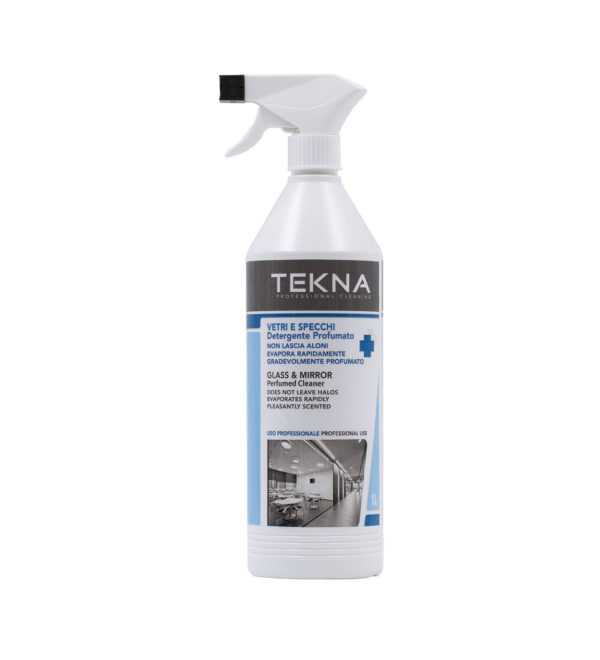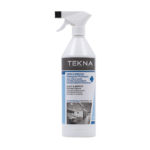 Tekna Detergente Profumato Vetri e Specchi
Cleanser for professional use with dustproof effect.
DETERGENTE PROFUMATO VETRI E SPECCHI of TEKNA LINE is a detergent, indicated for professional use, with a dustproof effect that guarantees the removal of dirt from surfaces such as glass, mirrors, crystals, washable surfaces, lacquered, chromed plastic and stainless steel without leaving halos and giving a pleasant fragrance in the environment.
It keeps surfaces clean longer because the formulation has an antistatic effect and prevents the dust re-depositing.
It is made with a special formulation "easier next-time cleaning" which counteracts the formation of dirt by facilitating the subsequent cleaning.
Composition
Instructions for Use
Packaging
Product ID
How to Storage and Validity
Technical Datasheet
Chemical composition (Reg. 648/2004 / CE):
<5% non-ionic surfactants, parfum (Linalool), preservative (Benzisothiazolinone).
For daily cleaning: spray on the surfaces and pass with a dry cloth to obtain a shiny and clean surface.
1L Bottle with trigger – Box containing 12 Bottles
Store in a cool, dry place, away from heat sources.