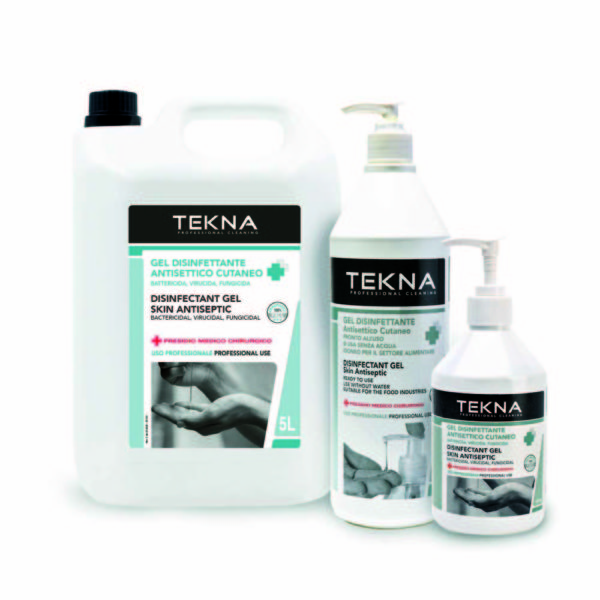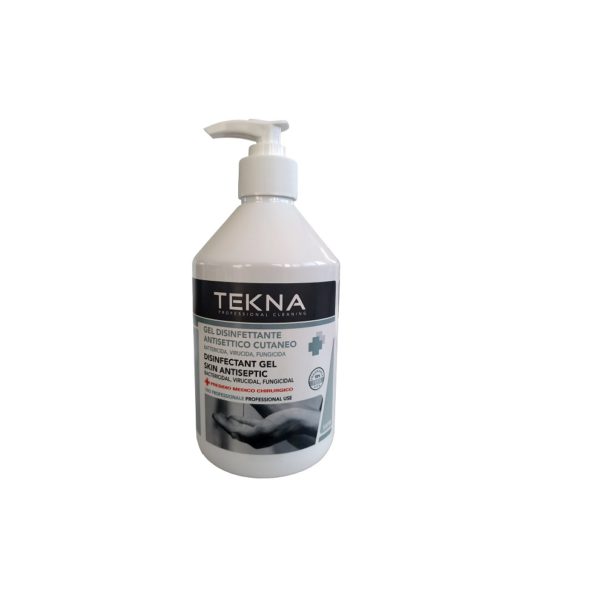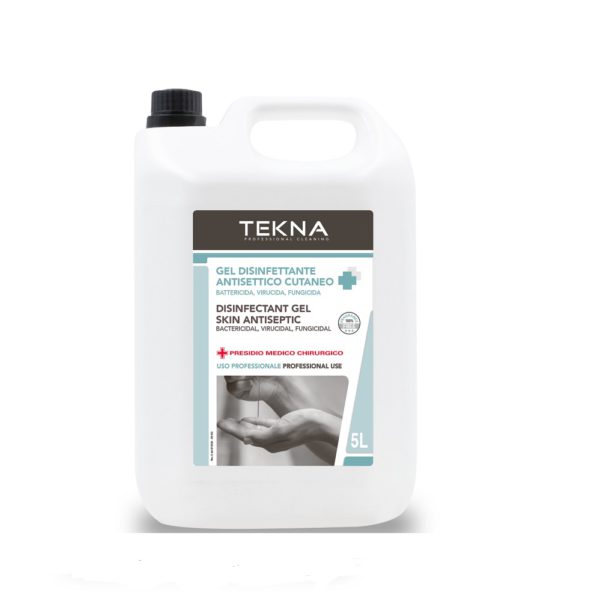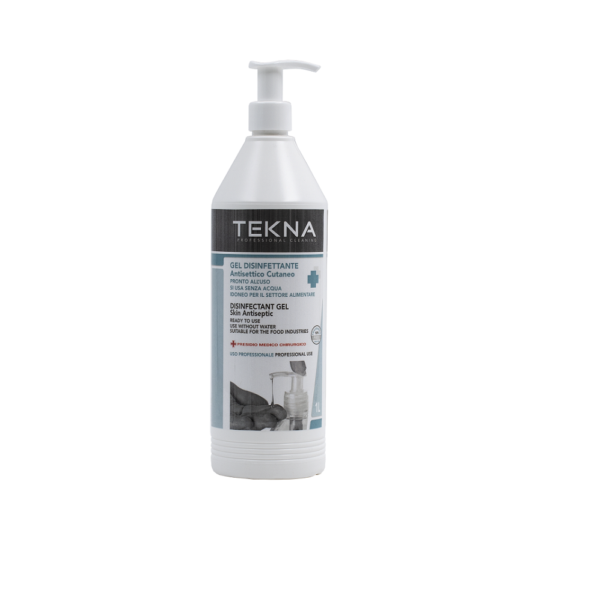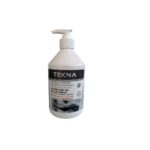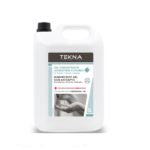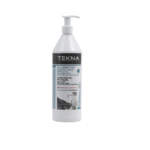 Tekna Gel Disinfettante Mani HACCP
Disinfectant gel for hands with a broad spectrum of action against pathogenic microorganisms.
Tekna Gel Disinfettante Mani HACCP is registered by the Italian Ministry of Health.
Tekna Gel Disinfettante Mani is a product suitable for the HACCP (Hazard Analysis and Critical Control Points) self-control plan.
GEL DISINFETTANTE MANI HACCP ANTISETTICO CUTANEO of TEKNA LINE is a ready to use product used for the rapid and frequent disinfection of the hands against Gram bacteria, positive and negative, mycobacteria and fungi and is indicated for use in the food sector and also for cleaning the hands of operators.
The product is formulated to be suitable for a frequent use, in the shortest possible time and when necessary because it does not require the use of water. For these same reasons, drying is also quickly and the hands are not greasy after use.
It has no added parfumed but is enriched with emollients.
Dermatologically tested.
Composition
Instructions for Use
Packaging
Product ID
How to Storage and Validity
Technical Datasheet
100.0 g of product contain:
Denatured Ethyl Alcohol 62.0 g; coformulants, depurated water q.s. to 100.0 g.
It is used without water.
Apply at least 3 ml of product directly on your hand and rub until completely evaporation.
1000 ml Bottle with dispenser – Box containing 12 Bottles
500 ml Bottle with dispenser – Box containing 12 Bottles
Canister of 5 L
2 years.
The indicated period of validity refers to the product properly stored in its container and correctly used.
Store in a cool, dry place, away from heat sources.