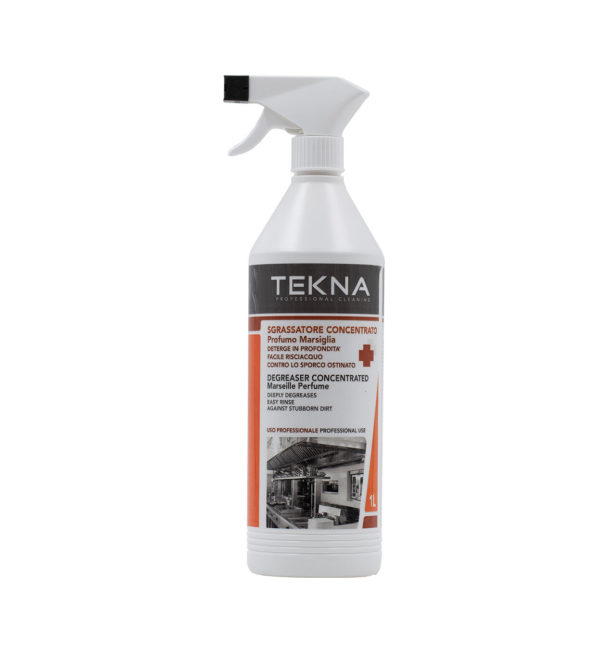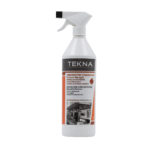 Tekna Sgrassatore Concentrato Profumo di Marsiglia
Detergent, degreaser, deodorant for all surfaces.
SGRASSATORE CONCENTRATO of TEKNA LINE is an excellent degreaser with a Marseilles parfum suitable for all surfaces.
It is very useful in the kitchen, for the cleaning of sinks, ovens, stoves, hoods, refrigerators and worktops, but also on stubborn stains or resistant dirt, on frequently used doors and in general wherever it is needed; it can also be used in the bathroom.
Thanks to its special formulation, it deeply cleanses and degreases, cleans quickly without effort or rinsing, effectively removing grease from surfaces without residues or halos, making the kitchen shiny faster.
Composition
Instructions for Use
Packaging
Product ID
How to Storage and Validity
Technical Datasheet
Chemical composition (Reg. 648/2004 / CE): <5% anionic surfactants, non-ionic surfactants, soap, phosphates. Other components: parfum (Geraniol, Limonene), preservative (Benzisothiazolinone).
To cleanse and degrease: spray the product in such a way as to wet the entire surface to be cleaned; in case of stubborn dirt, leave it to act for a few minutes, pass the sponge and rinse.
1L ml Bottle with trigger – Box containing 12 Bottles
Store in a cool, dry place, away from heat sources.